Maggie the Magnifying Glass
is an interactive children's book
INTRODUCING KIDS TO SCIENTIFIC TOOLS AND CAREERS
Meet Maggie!
She's a character unlike any other.
Maggie is a curious little girl, and she's also a magnifying glass! She takes her classmates on adventures to solve problems and make observations.
In her first quest, Maggie is on a journey with her classmates to find their missing class pet, Lucy. Along the way, Maggie teaches her classmates about asking questions, making observations, scientific tools, and STEAM careers.
Maggie the Magnifying Glass Features: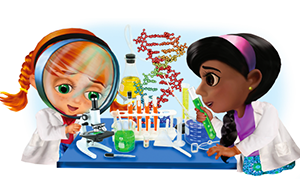 Introduces STEAM
tools and careers
Portrays ethnically diverse
characters participating
in science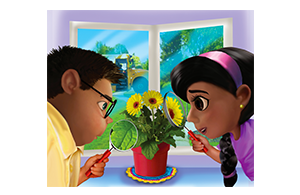 Interactive book pages
engaging kids in exploration
Buy Maggie the Magnifying Glass Now!
(Contact us for bulk pricing at 314-272-2560.)