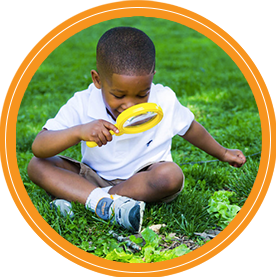 Curious. Globally Aware. Collaborative.
Critical Thinkers. Problem Solvers. Change Makers
We want our children (and students) to embody these characteristics. But let's be honest: the current educational landscape isn't preparing children to think critically and be curious.
The solution: 21st Century Learning.
What: 21st century learning includes skills and topics that give kids the tools they need to succeed in the 21st century workforce. 21st century skills include collaboration, problem solving, and critical thinking. 21st century topics include STEM, entrepreneurship, leadership, global and cultural awareness, and financial literacy.
Who: Kids, starting in preschool, should be learning about 21st century skills and topics. Preschools, schools, after-school programs, and camps can all integrate 21st century learning into their daily schedules.
When: Now. It's time to update our education system to include these important skills and topics that will prepare the next generation to be change makers, innovators, and problem solvers.
How: Provide effective professional development to teachers and instructors (stay tuned for my article on this next week!) Provide students with opportunities solve real-world problems and engage in learner-driven, collaborative projects. 21st century learning means we give students the tools they need to be critical thinkers and innovators at any age.