Take a peek at our career-infused programs

Perfect for:
STEM labs and electives/specials
After-school and summer programs
Makerspaces

Perfect for:
NGSS-supplement to science class
Science club
Science after-school and summer program

Perfect for:
Social Studies class
Culture-focused electives
Supplement to English

Spark students' interest in careers
Teachers use our programs because they're:
Career & STEM-Focused
Students get to practice important STEM skills and learn about related careers in all programs.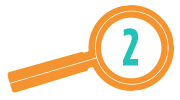 Fun & Engaging
We bring the fun! Students get to clean up an oil spill like a marine biologist or create a new high-tech backpack like a designer. Every activity lets students try something new and different.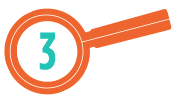 Easy-to-use & Affordable
Our motto is 10 minutes or less of prep. You will also never have to purchase expensive kits or materials.

SCHOOL DISTRICTS AND ORGANIZATIONS WE WORK WITH